Air Quality Concerns at Home?  Residential Indoor Air Quality Support for Homeowners in New Jersey
The experts at ESMCorp have been performing residential indoor air quality assessments in New Jersey for over 30 years. Since the start of the pandemic, many people are spending even more time at home, making good indoor air quality more important than ever! Residential customers often seek our assistance for mold, allergens, carbon monoxide, formaldehyde, unusual odor investigations and water damage assessments.  Some are complex…Call 609-694-4539 to discuss!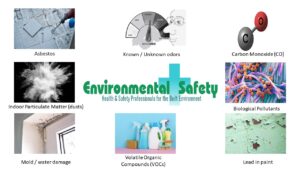 If you need a low-cost Residential Air Quality Screening please visit our residential screening page or Please Call our Residential Project Manager today at (609) 694-4539 or email Richard A. Lynch, CIH, CIEC directly at Richard@LynchCIHIAQ.com and we will be glad to have a conversation about your specific concerns to find the testing protocol that best meets your situation and budget.