ESMCorp tests for Residential Indoor Air Quality for Homeowners in New Jersey
The experts at ESMCorp have been performing residential indoor air quality assessments in New Jersey for over 25 years. Since the start of the pandemic, many people are spending even more time at home. Therefore, it is more important than ever to have good indoor air quality.
Our residential clients often have the following concerns: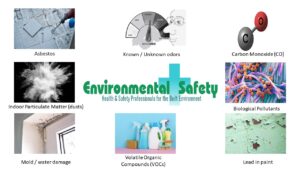 Is there mold in my home?
Is there too much dust in my home?
Where is that strange odor coming from?
How do I handle water damage after a pipe burst?
How can I be sure that the mold remediation company cleaned everything up?
Are there allergens in my home?
Is there Volatile Organic Compounds that are impacting my health?
Is my gas heater  / water heater spilling Carbon Monoxide into my home?
Does the paint in my home contain lead?
The staff of ESMCorp specialize in finding the root of these issues. Call our Residential Project Manager today at (856)764-3557 or email Dr. Richard Lynch directly at rlynch@esmcorp.com and we will be glad to have a conversation about your specific concerns. We will ask you a series of questions to find the testing protocol that best meets your situation and budget.